How To Wash And Care For Your Scarves
Posted on 9 Nov, 2020 |
Blog
Scarves are delicate accessories and should be treated as such. At Les Sûtras we are often asked about the best ways to care for your scarves and here we have tried to put together some useful tips and tricks to help you along.
Our scarves come in a variety of authentic materials, colours and prints. The care instructions may differ based on their material. But by and large, it is important that you treat your scarves as gently as you can.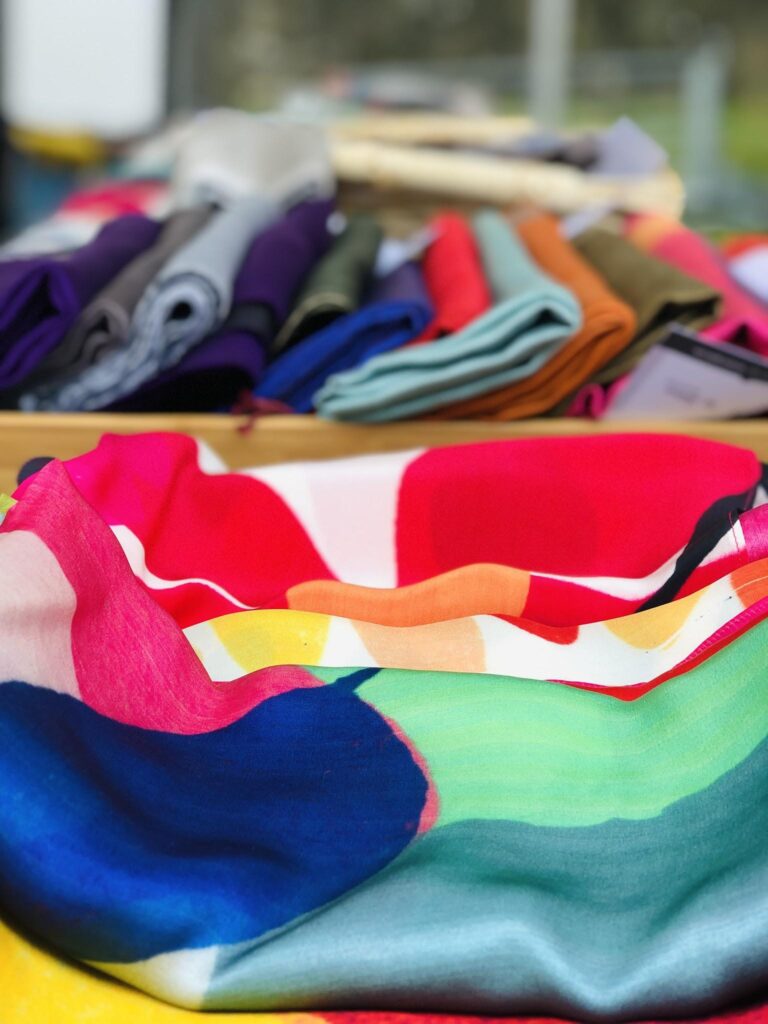 Silk Scarves
Our silk scarves are either pure silk or a combination of silk and wool. It is not always necessary to wash your scarves.
Silk scarves are lightweight and extremely smooth to the touch. There is a textural difference based on the type of silk used. Les Sûtras offers both printed silk and pashmina silk scarves for you to choose from.
Most of the time, airing them is more than enough, however, if you do wish to clean your silk scarves:
Dry cleaning is always the best option
If not dry-cleaning, always wash silk scarves by hand
Use cold water and speciality detergent
Do not soak, just gently swirl and press gently to drain excess water
Do not spin dry or wring your scarf dry
Air dry in sunlight (but do not expose for too long or colours will fade)
Store silk scarves in a cool dry place, folded, rolled or tied on a hanger.
Keep away from direct sunlight
Steam press to remove creases. If ironing, keep heat low and be gentle so as to not scald or damage the fibers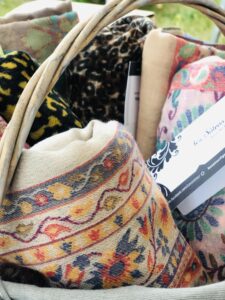 Wool, Cashmere and Pashmina Scarves
At Les Sûtras we have scarves made of different types of wool. Our Lamb's wool scarves are warm and hardy but need to be handled with care nevertheless.
Pashmina is a speciality material sourced from a special breed of sheep that are reared and raised in the northernmost regions of India. The Pashmina sheep have a soft silky coat of hair that is finer than human hair. Being lightweight and warm at the same time, this coat imparts its characteristic luxurious and light warmth to the material itself.
We also have a large range of Cashmere scarves that are characterised by their fine silky texture and warmth. To maintain the smooth delicate feel of these scarves some care needs to be taken
The first preference should always be to dry clean
If not, hand wash with a speciality detergent especially suited to wool and cashmere
Use cold water and do not wring dry
Steam press for best results
If using iron, use the right setting and use a protective covering over the scarf when ironing to avoid scalding, tearing or stressing the fabric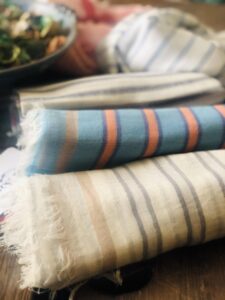 Cotton and Modal scarves
Cotton and Modal scarves are definitely more hardy than the woollen and silk scarves but we nevertheless recommend that you dry clean them to protect their longevity.
When not choosing to dry clean, hand wash is preferred over machine wash
If washing in the machine, use a laundry bag, especially if the scarves have tassels, to prevent knotting and damage to fibers
Avoid spin drying and hot ironing to prevent stressing the fabric and hang dry and steam press instead
Some other useful tips for use and storage
Always wear your jewellery (bangles, rings and necklaces) after you have put your scarf on to avoid the fibers snagging or getting pulled
Store your scarves in a cool dry place (away from direct sunlight) to protect the fabric from humidity and the colours from fading
Avoid using fabric softener as this can coat the fabric and actually reduce its natural softness
Store your delicate scarves in cloth pouches better preserve them and tie hang your daily wear scarves so you can easily make a selection
Les Sûtras guarantees you high quality, authentic materials. You can learn more about our products or shop with us here. If you have any other questions about accessories, scarves, home and living, check out our FAQs page.